What is MERCI?
Our loyalty program is named after the French word for "thanks." We didn't choose this name by chance, we are ready to thank our customers on a long-term basis. You'll get special credits for every service you purchase. You can save these credits and then spend them to pay for various services in your SendPulse account.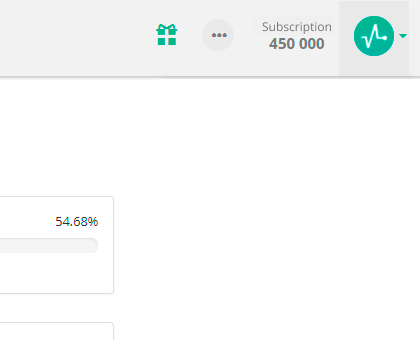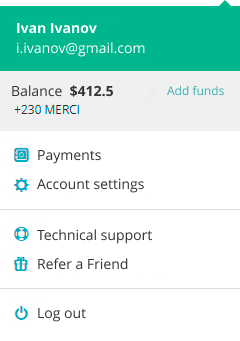 Your Opportunities with MERCI Program
When you use our service, you will get special credits each month.
This means you can save more by using credits to pay purchases in our service.
Learn more about credits →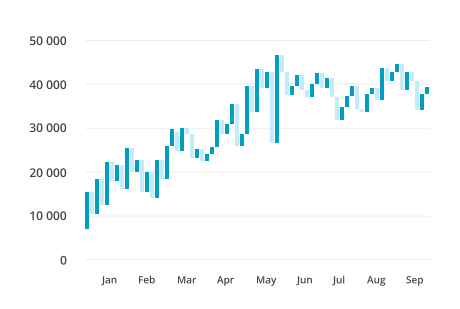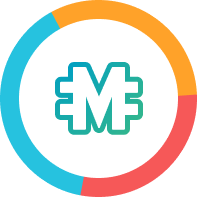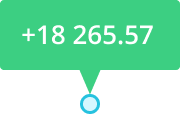 How Can You Participate in the Merci Loyalty Program?
First, you need to register if you do not have an account.
You will get your first credits right after registration. Then start using the service: for example, create a subscription form for collecting email addresses, set up trigger emails, or send web push notifications.
MERCI Program Overview
Automation 360
Email API
Subscription Forms
Web Push
Email Service
SMTP Server
Be Active
SendPulse gives out credits when you register an account and sign up for email and SMTP service plans. We also reward you with credits for sending web push notifications, using subscription forms, and our API.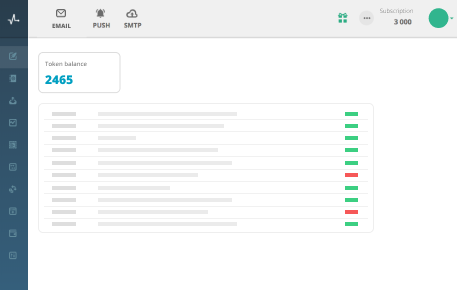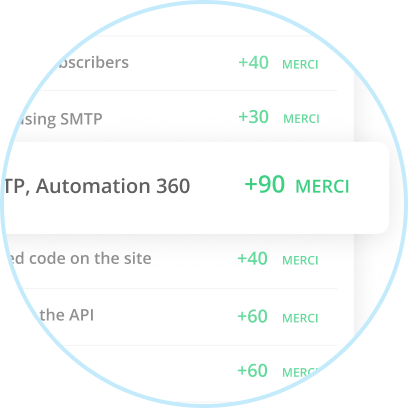 View Your Credit Balance
You will be able to view your MERCI credit balance in your account. In the MERCI program section, you will find your transaction history, including the number of earned and spent credits.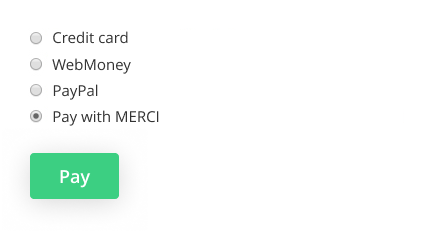 Use Your Credits to Pay for Services
Spend credits to pay for various service plans with SendPulse. The number of spent credits is displayed on the transaction history page.
How to spend credits →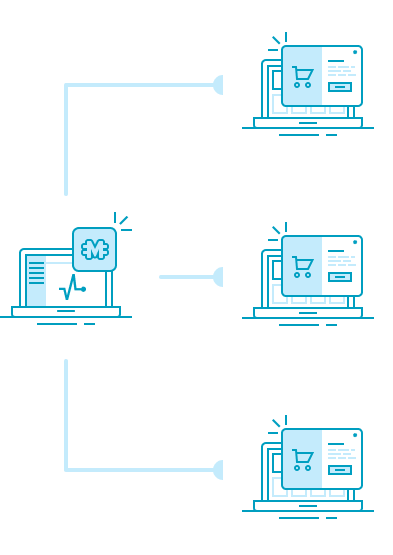 How many credits can you get when paying for email and SMTP services?
The total amount of credits you get depends on the service plan you choose. First, 3% of the price of the chosen plan is calculated. If you pay for services in a currency other than USD, this sum is converted first to USD at the current exchange rate and then to credits. One cent equals one credit.

Example of crediting

If you sign up for an email service plan with 10,000 subscribers, it will cost you $53, 3% of this sum equals $1.59 or 159 credits. It means that 159 credits will be added to your account and you can spend them on future purchases in SendPulse.
MERCI credits will be credited to your balance immediately after you register with SendPulse
Sign Up